Performance Management, done well, is a supportive and developmental process. They are designed to ensure that all teachers can demonstrate how they contribute to pupils' learning and the broader school performance targets and evidence how they meet the teacher standards as professionals.
What is performance management?
Performance management is a process to ensure that the overarching goals of a school are met. This is achieved through setting yearly targets for staff members to work towards. Generally, teaching staff are given personal and departmental targets to hit.
While school staff are expected to evidence that they've hit their performance management targets by the end of the academic year, it is an ongoing process. Therefore, correct management should include regular meetings to review objectives and learning opportunities, create development plans, review progress, and discuss actions to ensure staff success.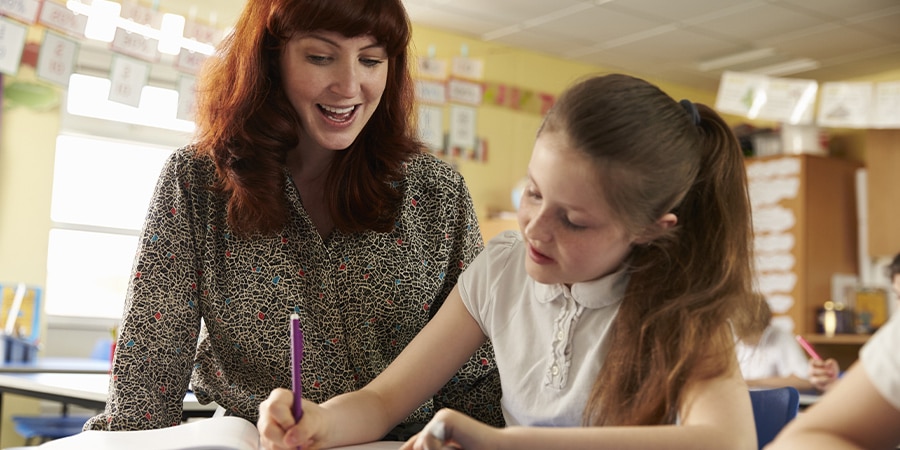 Why is feedback important in performance management?
Regular, effective feedback about performance is a motivational tool that helps identify individual strengths and areas for development. It gives staff members the opportunity to hear and exchange views and opinions away from the everyday pressures of work.
Providing feedback on performance management can increase school staff motivation and engagement, improve performance, and more.
Without feedback, a staff member may miss their yearly targets, meaning the school is likely also to miss their overarching targets.
What are the elements of effective performance management?
To truly get the most out of teacher performance management goals, we recommend the following:
1) Breaking down overall goals into micro-goals
And setting deadlines for these to be completed. This way, your staff will continually work towards meeting their overall goal without feeling overwhelmed.
It is also easier to get back on track if a micro goal is missed than the ultimate goal at the end of the academic year.
2) Measurements of success should be clear
This includes agreeing on what types of data should be collected to measure success. This should be carefully considered, and the evidence behind these decisions clear. While the overarching idea behind staff performance management is to ensure schools hit their targets, you should also consider the personal goals of your staff to help their career progression.
3) Organising regular, structured meetings throughout the year
This will allow staff members to flag if they are falling behind or are struggling with their tasks. When this happens, support can be put in place to ensure that all micro and macro goals are met on schedule. It's important to remember that performance management shouldn't be effortless, and additional help and support may be required.
4) Create a safe space for honest conversations to take place
Staff need to feel comfortable enough to ask for help or discuss anything they need relating to their performance management tasks. If staff don't feel comfortable speaking openly and honestly, including if they think a different approach to the goals needs to be taken, the impact of the results won't be anywhere near as good as they could be.
When setting performance management goals within a school setting, it's worth bearing in mind the recently published DfE letter referencing their revised Teacher Appraisal.
These clarify that performance management objectives and discussions should not be based on teacher-generated data and prediction or solely on assessment data for a single group of pupils.