Secondary
Classroom

solutions

Our comprehensive classroom-focused solutions, developed by educationists, cater to all your teaching needs, from assessment, curriculum, parent engagement, benchmarking, and everything in between. Let us help your school tackle challenges, improve outcomes, and raise standards.
Trust the education
experts
Our education specific solutions empower you to improve learning outcomes, optimise school operations, and help your secondary school or MAT reach its full potential.
Classroom
success

stories
South Bromsgrove High School: Utilising Data Analytics for Enhanced Educational Outcomes
Success Story: The Sittingbourne School Elevates Assessment and Progress Tracking with Sisra Analytics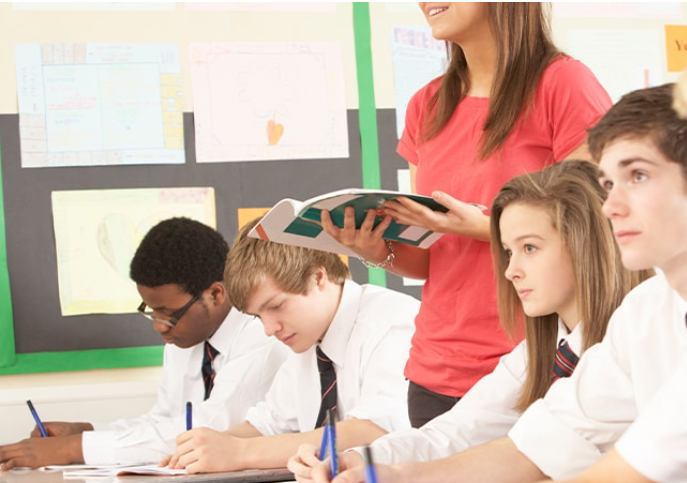 In the evolving education landscape, keeping track of student progress and promptly identifying learning gaps have emerged as crucial factors in enhancing student outcomes.
Stories of success
We've helped secondary schools and MATs, just like yours, improve student outcomes.
The SPI has always been a strong discussion point. It presents a clear comparison between our students and similar students nationally, encouraging a constructive dialogue on how to improve outcomes.
Deputy Headteacher of South Bromsgove High School,
following Ofsted Good inspection report
Sisra Analytics allows us to carry out a gap analysis between our students and the students at all the other Sisra schools…it allows us to break down the gaps by subject and class and begin to look at strategies to address these gaps.
Headteacher of the Sittingbourne School,
following Ofsted Good inspection report
Using Sisra Analytics, All Hallows sets the groundwork for successful learning strategies each term. Teachers focus on their primary role – teaching – and providing effective student intervention strategies. The goal is to see tangible progress at the next data drop point when analysing data.
Headteacher of All Hallows Catholic High School,
following Ofsted Outstanding inspection report
One of the benefits of MarvellousMe is that teachers can share the good news with parents as it happens. Children are motivated by the praise received from parents, and you can see that the incentive of getting a MarvellousMe badge improves the child's effort, commitment and focus. There's a positive impact in the classroom and at home.
Simon Cassell
Deputy Headmaster, Our Ladies Preparatory School (OLPS) and Nursery
All the
answers

under one roof

As your education partner, we provide comprehensive classroom solutions all in one place, ensuring we have all the answers you need to succeed.
Big-impact solutions without the workload.
Raise standards and improve learning outcomes.
Make evidence-based decisions with confidence.