In September 2012, Ofsted introduced changes that required all schools in England to have a website. Although many schools first established themselves online to meet this statutory requirement, the benefits of having a good website have since evolved beyond this.
Schools can unlock a whole host of benefits by seeing an online presence as an opportunity worth investing in, rather than just an obligation. School websites are an essential source of information for prospective parents and can be among their first impressions. Therefore, it is essential to make the information they seek as easy to find as possible and ensure that everything is kept up to date.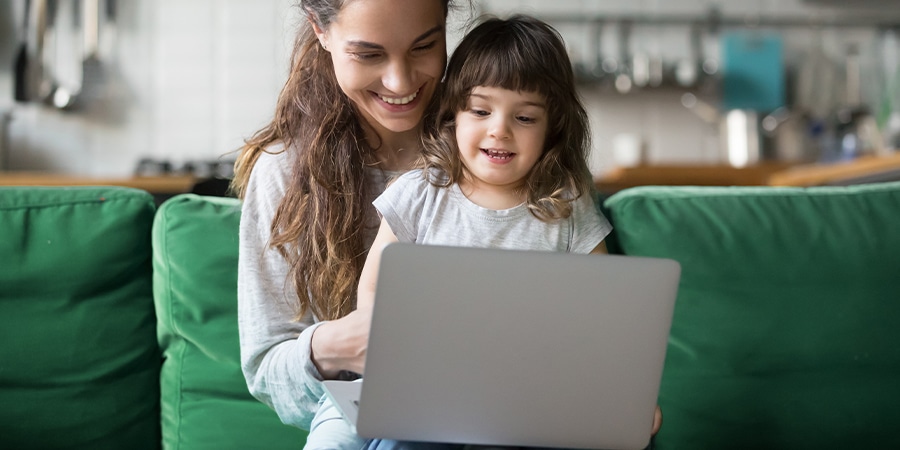 Why should you optimise your website for parents?
Schools should be striving to communicate with both parents of current students and parents of prospective students to reap the full benefits of their online presence. Here are just a few reasons why:
Benefits of optimising your school website for existing parents
Parents now expect quick and easy access to any information they need regarding a school via its website. Delivering upon this expectation through a well written and consistently updated website is an excellent opportunity to improve engagement.
If parents know they can rely on the school website for answers, they will keep coming back to seek out more. On the other hand, if finding information on the school website proves to be a frustrating and challenging experience, parents are less likely to stay engaged and may look for answers elsewhere.
Achieving better engagement among parents can help cut the amount of time spent on admin and the overall cost of communication. With a highly engaged audience regularly checking a school's website, simple updates can be uploaded instead of being sent out through more costly communication methods like text messaging or printed letters.
Of course, some communications are still too important to only share on the website and in the cases where a direct approach is necessary, a good website can still help. Every website has a content management system, the interface through which a school can change its website. Many of these systems, such as ours, include the ability to manage the website, text messaging and email communications in one streamlined way.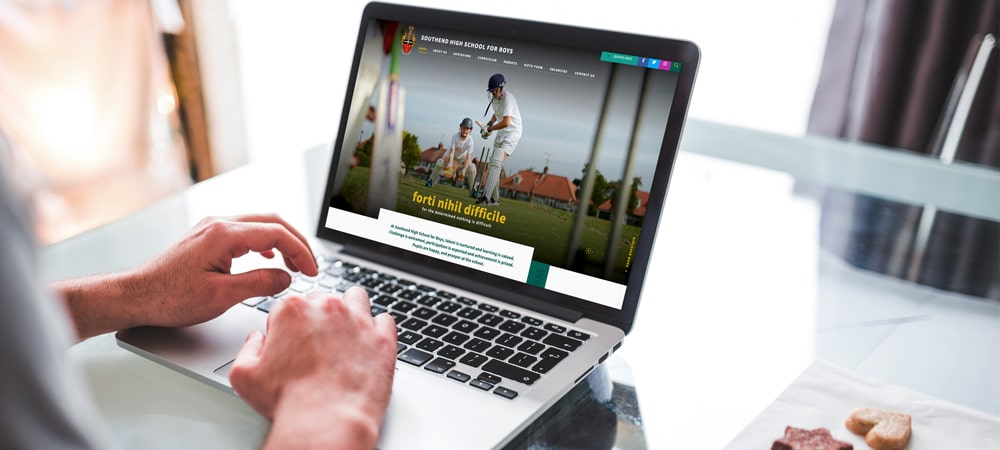 Benefits of optimising your school website for prospective parents
Just like the parents of children already attending a school, those interested in sending their children to that same school are also likely to visit the website as part of their research. These people may already know of the school and its reputation from local knowledge and word of mouth, but when it comes to discovering more specific information, the website is often the first place they will look. In many cases, this visit may be their first impression of the school.
Ultimately, this makes the website an essential and highly effective shop window for attracting prospective parents and can be a crucial tool in increasing pupil numbers. Given that investing in a website is already a requirement, this can also be a cost-effective way to reach out to parents and show what makes a school stand out as different and unique. There are many ways a school can stand out from others through its website. These include, but are not limited to:
The initial impression gained from the look and feel of the design.
The ease of navigating the site and finding information.
The quality of the written content available.
The overall messaging and personality portrayed.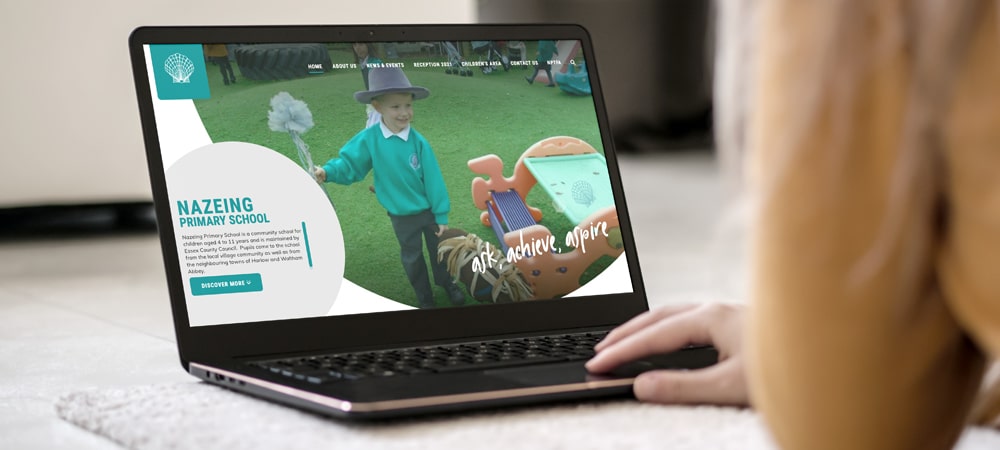 What makes an effective school website?
Here are five steps that can be taken to make your website more valuable to parents:
1) Make basic information easy to find
Location, admissions policy, Ofsted reports, SEND information, and curriculum details are just some of the information parents may be seeking out on your school website. We all know how easy it is to become lost and frustrated looking for information on a website that doesn't have straightforward navigation, so this must be addressed.
One option is to make these items easy to find by placing them within a "key," or "statutory information" page. It would also benefit from adding a link to this information on your website home page, as this makes it clear where this critical information is to be found.
2) Communicate your school values and personality clearly
Every school has its own story and a unique set of values that define who they are. These values drive a school's decisions, shape their teaching and learning approach, and determine how they intend to grow.
Identifying and communicating these values is vital, particularly for potential parents who will decide what makes your school stand out from others in the area.
We recommend that schools have a dedicated area on their website that defines these values as the basic statutory information. This should be easy and simple to navigate to from the homepage and included in the 'key information' page mentioned above.
With that said, remember that these values go beyond basic information on a webpage and also needs to be reflected throughout the site's design, text, and imagery wherever possible.
3) Keep your website up to date
While this may seem obvious, it can be easy to overlook with the hectic pace of everyday school life.
Upcoming events and newsletters are excellent points of contact for existing parents. They may also be of interest to prospective parents who want to know what is happening at the school and what events are coming up.
If the web pages parents are interested in aren't regularly updated, you'll lose pivotal engagement and may give the impression that you lack organisation or aren't very active as a school, something that is likely neither true nor a fair reflection of your school.
Putting a process in place that ensures that newsletters, calendars, events, and other essential information are regularly updated will keep your website up to date and benefit new and prospective parents.
4) Provide details about your classes
Another prospective area parents will look to learn more about is class or year group pages.
Typically, these pages are used to share the curriculum for that year group and provide class news, photos, and homework resources; however, they are also a great place to show what life is like for the children.
As previously mentioned, visions and values are essential to communicate to parents. These pages are a perfect place to show them in action and where parents can see just how much the children enjoy and engage with their classes.
Using images or even videos of lessons and trips can be a highly effective way of bringing these pages to life.
5) Explain how to apply
Prospective parents need to know how to apply for their child to attend your school, the application process, and have access to any necessary policies.
Getting this right is essential. Without a clear understanding of what they should do next, potential parents may not be motivated to act and look elsewhere.
We recommend that the application processes and policies be easy to find and understand. It is also worth making it clear who to contact should anyone have a question about admissions and dates for open days.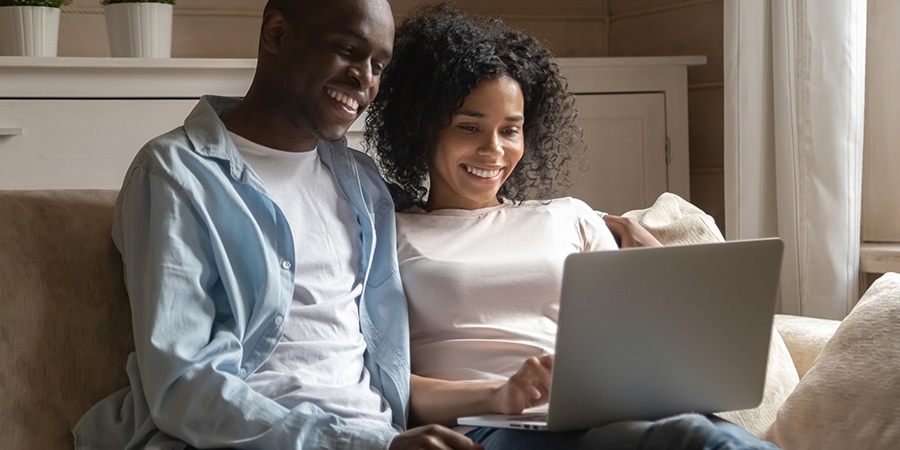 How Juniper Education can help
A rich, engaging website is a vital means of communication between parents and schools. At Juniper Education, we offer multiple services to assist with this. From making it possible for parents to track their child's progress to sending texts, emails and messages via the school app, we can help make the process smooth and straightforward. We can even help you redesign your website so that your school can get the most out of your platform.