The education sector has been hit hard with attracting new teachers to the profession as well as teacher retention. And while we've all heard how perks can help retain and attract talent to a business or school, free fruit and dress-down Friday just doesn't cut it in schools.
What is causing teachers to leave the profession, and what can your school do to make a meaningful contribution to turning back the tide? In this blog, we break down some teacher retention strategies that your school can implement.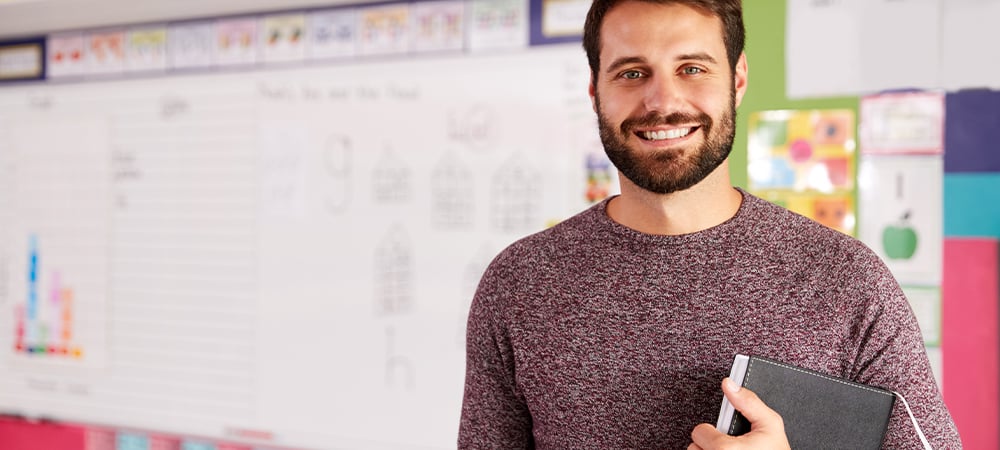 Where do teacher retention issues lie?
The TES recently cited a shocking statistic that a third of teachers plan to leave the profession by 2026. However, this is not a new problem: teaching has had major retention issues for several years, driven by workload, rates of pay, and frustration with the government and Ofsted.
The pandemic hasn't helped matters, either. Further pressure was added as teachers were put under immense strain to initially deliver 'business as usual', balancing online classes with face-to-face delivery to pupils of key workers in schools – whilst being conscious of infection and their health. Then, the education sector was one of the first 'back to normal' industries.
The end result of this strain can be found in the Teacher Wellbeing Index 2021, published by Education Support: 70% of staff and 80% of senior leaders cited workload as the main reason for considering leaving their jobs. The same research found that 54% of all staff have considered leaving the education sector in the last two years.
Though not limited to our suggestions, there are three significant areas that schools, and the education sector as a whole, can address to encourage teachers to continue in the profession.
Professional development
All staff members, in education and other industries, want to feel confident in their practice. However, teacher training and continuous professional development (CPD) can sometimes be put on the back foot due to time and budget constraints in schools, as well as underlying negative perceptions of the quality and value of some CPD.
The answer to this is a more flexible, multi-faceted approach to CPD, supported by software platforms that make it easier for staff to train and reach their goals. By being able to fit CPD around their normal duties, they will feel more valued by the school and become more skilled and prepared for the work they do every day.
Furthermore, a strong CPD culture can benefit teachers in the long-term. Equipped with better skills, both personally and professionally, they will be more able to progress their careers, either within their current school or to more senior roles in different schools.
Flexible working
Many teachers looked on with envy during the pandemic, as many of their friends and relatives in the private sector were able to get more autonomy over where and when they worked. Naturally, the fixed nature of the school year means teaching isn't the easiest job to incorporate flexible working practices. But there is still plenty that can be done to improve teachers' work/life balance and improve teacher retention rates.
It's important that staff members feel confident enough to talk to senior leadership about flexible working if it's something they feel would help them. Flexible working is not just about part-time hours; it can be about flexibility over where and when staff undertake their work outside the classroom. If the pandemic taught us one thing, it's that tasks we never thought could be taken away from the workplace can be done online—for example, PPA time, how meetings are managed and imaginative and flexible engagement with parents.
Of course, not all schools are offering flexible work at present, so it's worth noting that schools that can advertise flexible policies will stand out in the job market. At a time when it's harder than ever to attract teaching talent, being able to provide flexibility can be a major differentiator.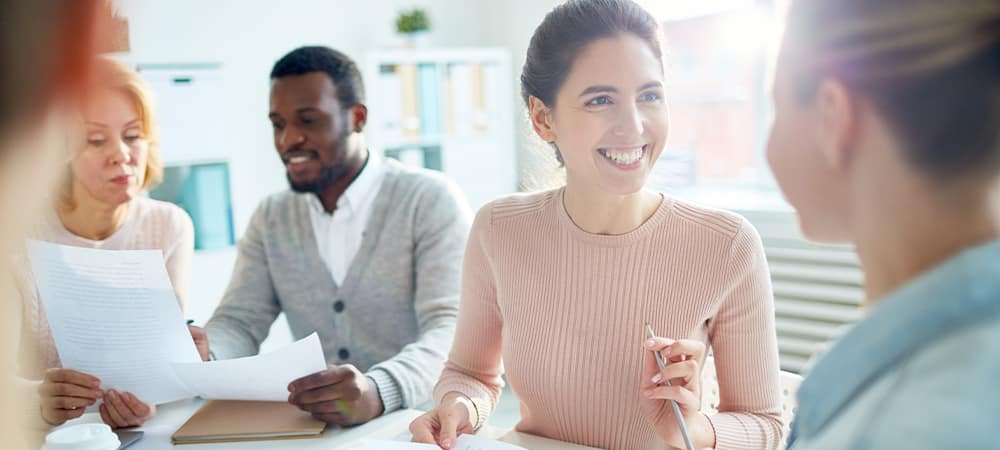 Supporting and appreciating your staff
Flexible working and effective CPD are just two of many things schools can do to make staff feel valued, which can make a major difference to their loyalty and performance, especially through challenging times. As the Wellbeing Survey shows, workload is the major contributor to poor recruitment and retention, and schools should engage with staff to explore their particular pressures and solutions together. While many of these pressures are externally driven, schools have significant flexibility over their planning, marking, assessment and reporting approaches, and innovative and collaborative reviews will reap the rewards.
But sometimes, the means of appreciating staff doesn't have to be tangible. In many cases, they just want to be listened to, and feel that their managers acknowledge and understand any concerns they have, and are prepared to act upon them where possible. Keeping the lines of communication open and implementing real change as required are both critical to achieving this.