Every year, exam results provide us with one very important measure of the progress and attainment of England's school students. But the results this year have particular significance, perhaps more than any other.
Students that sat exams in the summer of 2022 faced an especially difficult journey over recent years, as the COVID-19 pandemic caused significant disruption to their education. At the same time, there have been a number of changes across the secondary accountability measures. These include scaled scores being mapped to KS4 exams for the first time, and different rules being applied to KS4 performance measures to account for early entries from 2020 and 2021. Both of these factors have made it more important than ever to put exam results in the right context, especially so that parents and carers can correctly understand and interpret them.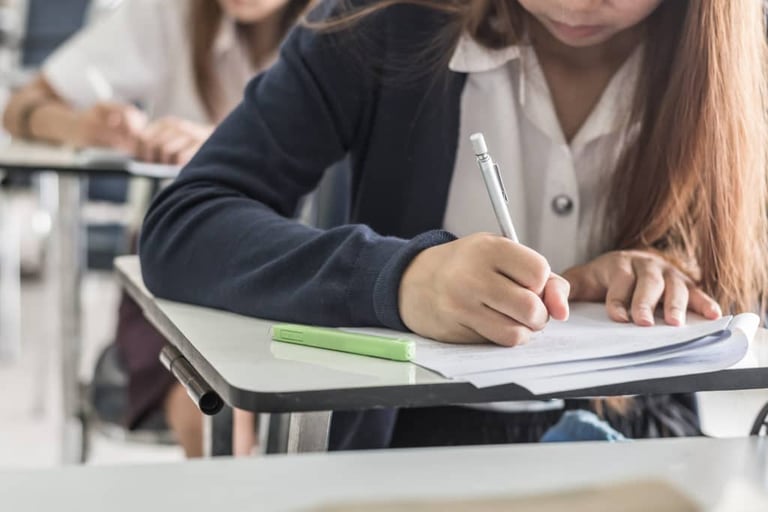 This blog summarises the findings of a webinar we've recently sponsored (using our own anonymised data collaboration insights from Sisra Analytics schools). The webinar explores the results in detail, looking at Key Stage 2 scaled scores and the outcomes of GCSEs. Duncan Baldwin, associate for the Endeavour Learning Trust and former Deputy Director of Policy for ASCL, is joined by David Blow, headteacher for The Ashcombe School in Dorking, to delve into the detail of the data and discover what it's really telling us.
The 'new normal' for data
The turbulence of the last few years means that this year's attainment data is best compared to results from 2019, the last completed set of pre-pandemic exams. The grade predictions used in place of exams in 2020 and 2021 don't offer a fair comparison, and while 2022 has brought some relative normality in terms of exams being held, there are still some significant differences.
In particular, examiners have been more lenient this year in order to prevent a drastic drop in results, as attainment was perceived by many to jump sharply during the grade prediction years. As a result, while there has still been a drop in comparison to the last two years, 2022 figures are still higher than 2019's. Duncan and David explored these changes in the webinar, highlighting the GCSE English Language attainment at Level 4 and above. In 2019, 70.5% of candidates achieved this level, rising to over 80% in both 2020 and 2021 when grades were predicted. In 2022, the figure of 77.2% demonstrates how lenient marking has mitigated the adverse effect of a return to full exam-based assessment.
David also points out the natural tendency for schools to compare results with the previous year's, and emphasises that doing so this year, won't put results in the right context. However, he also adds some reassurance that next year's results will act as a much more reliable barometer:
"Looking ahead, Ofqual have said that 2023 will be back to 2019 in terms of standards and grading, so we need to look backwards in order to look forwards."

David Blow
The importance of Attainment 8 and Progress 8
Attainment 8 (A8) and Progress 8 (P8) are two important metrics for understanding student progress. While P8 measures how students develop from the end of primary school through to the end of secondary school, A8 measures achievement across eight qualifications, with English and Maths double-weighted as the most important subjects. These metrics were fully rolled out in 2016, but as David says in the webinar:
"It's really important to understand the situation as it was, in order to correctly interpret the current situation".

David Blow
While the fundamental principles of calculating P8 and A8 remain unchanged from pre-pandemic guidance, the Department for Education released an update in March this year that accounts for 2021-22 performance measures. David recommends exploring this update online, as it includes all relevant scores from past years so that quick and easy comparisons can be made. He goes on to talk through their estimate of the national A8 figures for 2022, based on data within Sisra Analytics.
In summary…
Viewing the full webinar can help you get a more detailed picture of the state of progress and attainment among students in 2022, and help you put results in a more relevant context against pre-pandemic performance.

So where does Sisra Analytics come in?
With Sisra Analytics you can make sense of what this year's results mean for your school. The combination of top-level analysis, bespoke grading and more in-depth analysis, means you can get straight to the insights you need, and connect them to the people who need them.