Target
Tracker
Target Tracker is the most widely used English curriculum pupil progress tracking and assessment software, helping over 4,000 schools to improve school effectiveness. Now part of our primary Progress & Outcomes solution.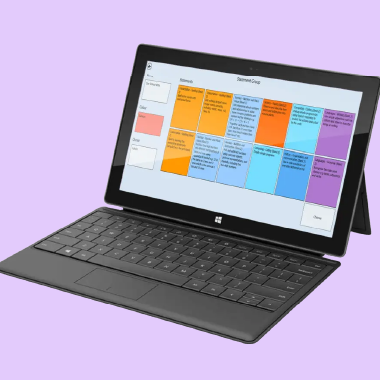 The Story of Target Tracker
Target Tracker plays a key role in improving school effectiveness by integrating software, expert consultancy, training, resources, and support to enable schools to develop an ongoing formative assessment and self-improvement strategy.

Established in 2019, Target Tracker data is cloud-based, enabling instant access and collaboration wherever you are. The Target Tracker iOS app and web-based parent portal, Target Tracker Link, further support quick and easy assessment, and the recording and sharing of observations.
Main Features and Benefits of Target Tracker

Formative assessment
Easily assess the finer points of the EYFS and National Curriculum programmes of study. Enjoy instant feedback and analysis across the whole school and curriculum.

Identifying gaps
Instant gap analysis enables teachers to adapt plans to meet the needs of their class whilst giving leaders a complete view across subjects and cohorts.

Clear reporting
Market-leading, clear, concise reports provide a snapshot of successes and concerns.

Evidence of learning
A complete assessment picture with photographic examples of pupil attainment levels and achievements to use as evidence and share with pupils.

Parent engagement
Keep parents and carers informed and engaged by instant and easy sharing of observations created in school.
Joining Juniper
In June 2019, Target Tracker joined Juniper Education, bringing its innovative solution to support schools in efficiently managing and tracking student progress, enhancing educational outcomes through streamlined data analysis and insights.
Now part of Juniper Educations suite of primary Progress and Outcomes solutions for schools & MATs
Target Tracker now forms part of Juniper Education's Progress and Outcomes solutions for primary school. The curriculum, pupil progress tracking and assessment software now support approximately 6,000 UK and international schools. 
'Find out how we can support your
institution
Our solutions are designed to help all types of schools to gain complete control and visibility and work more efficiently.
Big-impact solutions without the workload
Raise standards and improve learning outcomes
Make evidence-based decisions with confidence