Catalyst
Payroll
Payroll bureau services, including an easy-to-use payroll portal. Created in 2020 to consolidate Juniper's payroll offering, Catalyst Payroll forms part of our Payroll & Pensions solution today.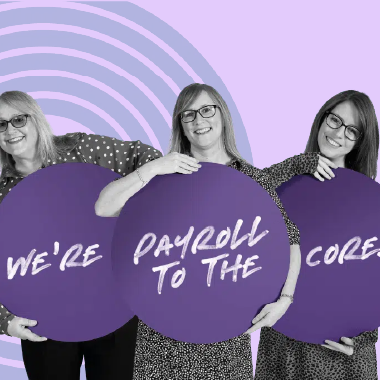 The Story of Catalyst Payroll
Catalyst Payroll emerged in 2020, built upon the strong foundation of two education industry frontrunners, FS4S and Essex Education Services, combining their expertise to create an innovative and robust payroll solution bought to you by Juniper Education.
Main Features and Benefits of Catalyst Payroll
Education and payroll specialists
Being a payroll generalist is not enough; you need education specialists too. We deliver over 70,000 payslips a month through our payroll system and bureau service.
Accredited processes
Our payroll solution is CIPP accredited, meaning our processes are designed to deliver accuracy.
More resources, better teamwork
We pride ourselves in being a highly experienced team of payroll experts. We have all the resources and knowledge you will ever need, wherever the future takes your school.
Triple audit
Continuous monitoring of how we're performing feeds into even better processes.
Payroll portal
An easy-to-use payroll portal where you can approve, amend, and submit your payroll.
Joining Juniper    
Catalyst Payroll was integral to the comprehensive Catalyst Solution suite offered by Juniper Education which united our People, Financial, and Risk solutions. This integration helped schools enhance efficiencies, unlock staff time and talent, and enable a concentrated focus on what truly counts: education.
Now part of Juniper Educations suite of Staff Development Solutions for schools & MATs
FS4S, Essex Education Services and Catalyst Payroll have joined forces to create what now forms the core of our Payroll and Pension solutions for schools and MATs today.
Juniper's payroll services play a crucial role in schools, ensuring seamless and timely payment processes. These services alleviate administrative burdens by handling payroll intricacies, allowing administrators and teachers to dedicate their energy to what's important: to give children the best start through education.