Catalyst
Financials
School financial support services covering financial strategy and planning. Created in 2020 to consolidate the financial services Juniper offers, this service is now our Finance Support for School Business Managers.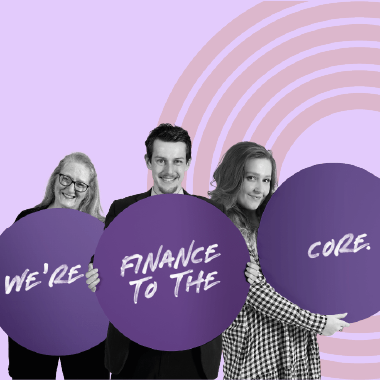 The Story of Catalyst Financials
Catalyst Financials was created after combining the expertise and knowledge base from FS4S and Essex Education Services, two companies acquired by Juniper Education.
    
Catalyst Financials helps schools to manage their budget to ensure every penny is spent effectively on positively impacting children's learning.
Main Features and Benefits of Catalyst Financials
Smart financial planning
School resources are limited, so it's important to know how, where and when monies are being spent. We make sure funds are allocated, accounted for, and used in the best way possible.
Experienced professionals
This service is delivered by qualified education finance professionals who know the intricacies of finance in schools and understand the ever-changing landscape.
Specialist expertise
As educationalists and specialists, we provide you with the information required to make sense of your school's or trust's finances.
The right processes
Our years of experience, expertise, and capability means we don't let you fall over; nothing is left out, no gaps, and no option is unexplored.
Reduced workload
We take away the stress so your team can spend more time on what's important, education, and less time worrying about money matters.
Joining Juniper     
FS4S and Essex Education Services form the foundation of Catalyst Financials, an essential service offering within the broader Catalyst Solution Suite. Alongside Catalyst People, Catalyst Payroll, and Catalyst Risk, Catalyst Financials provide an all-encompassing solution designed to cater to the diverse needs of schools and MATs.

Offering dedicated financial management, streamlined payroll processing, and risk mitigation, Catalyst Financials empowers schools with efficient resource allocation, regulatory compliance, and strategic financial planning, resulting in efficient operations and enhanced educational outcomes.
Now part of Juniper Educations suite of School Office Solutions for schools & MATs
Catalyst Financials is now a key component of our Finance Support solutions for School Business Managers. Our new solutions will help take schools and MATs to the next level through our advanced systems, expert-led services, and unrivalled industry knowledge.
Find out how we can support your
institution
Our solutions are designed to help all types of schools to gain complete control and visibility and work more efficiently.
Big-impact solutions without the workload
Raise standards and improve learning outcomes
Make evidence-based decisions with confidence